whats good yall?! NAILS!! lol
so a lil trend that we've been on is...
first of all REAL nails...me (this is kk fyi) and charm had acrylics foreverrrrr....but that was giving real 2005 for us so now we've accepted our beautiful real nails! and we can all give Lindsay credit for having her real nails all along (i gotta let that be known before i post this and she gets on me for not givin her a shout lol)
second...me and charm love short nails with a fresh paint job. we also tend to do the one nail a different color thing...where ever that came from lol so heres a few pics of a few recent nails jobs...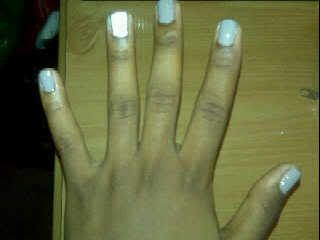 hope u enjoy! peace. love. & hhh.
-kk