friday nite we went out to go see WACSMASH at UCLA to support our own HHH, Charm, who had a dance piece in the show
the show wassss.....interesting lol
Linds & Sara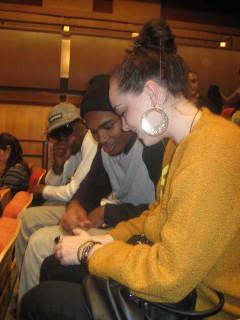 Goofy & KingB & Kk
a few good pieces to mention were -
Trans...
Choreographed and danced by Kai Hazelwood
Indigo
Choreography by Emanuelle Nedelcu & Katy Hill
The Old Farmer and teh Persimmon Tree
Choreography by My-Linh Le in collaboration with the dancers
Oscar Made Me Do It
Spoken word written and performed by Turquoise Emerald Griffith
and finally....
DOE 'Daughters of Eve'
Choreographed by Charmaine Jordan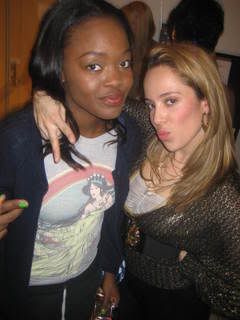 charm & kristina [who danced in charms piece]
heres the video of Charms piece at the dress rehearsal...check it out!
and just to call out the lil disrespect....the producers of the show did not give a thanks to Lindsay in the program! she was the producer of the show last year and picked the producers for this year and helped to guide them through producing the show this year....thats noooo good boo to them for that! lol but really though
and also a lil shoutout to Tida [who also danced in Charms piece] who was lookin fly
peace. love. & hhh.
-Kk